World Botanical Dictionary
Research
World Botanical Dictionary
World Botanical Dictionary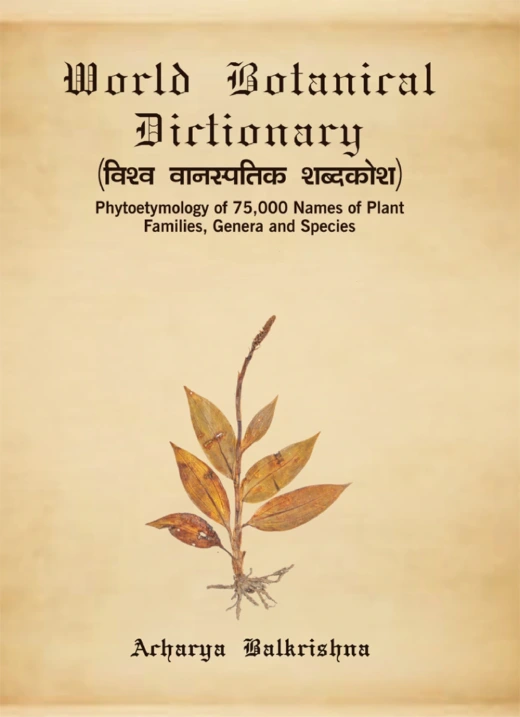 First Time introduced the term "PHYTOETYMOLOGY"
It not only enhances our understanding of any native language, but also gives us insights into its shared roots with other languages.
The book "WORLD BOTANICAL DICTIONARY" are available five (5) volumes. WBD presented a detailed account of phytoetymology of species epithets of Bryophytes, Pteridophytes, Gymnosperms and Angiosperms.
One of the most important features of this book is the origin of generic names and specific names given in English and Hindi along with their pronunciation and authentic references.
This dictionary provides a complete account of description of all botanical terms which are used in morphological characterization, classification and nomenclature of plants.
It contains phytoetymology of

651 plant family epithets (origin of 178 families of Bryophytes, 48 families of Pteridophytes, 12 families of Gymnosperms, 413 families of Angiosperms) with
25,000 out of 33,892 Genus epithets and
50,000 out of 1,87,855 Species epithets (Vol. I-V).
1562 Botanical Term
436 Line Diagram
959 Reference

Another volume which contain 45,000 species epithets have been compiled and the rest work is under process.
This book will surely provide beneficial information (which is collected from different reliable sources like books, etymological dictionaries, websites and online dictionaries) to the Botanists, Taxonomists, Researchers and Students community all over the world.