Research Foundation Herbarium
Research
Research Foundation Herbarium
Patanjali Research Foundation Herbarium (PRFH)
"Conserving "TODAY" as a legacy for tomorrow."
Founded in 2018, PRFH maintains the conservation and protection of flora from the Pteridophyte, Gymnosperm, and Angiosperm plant families. PRFH is accredited by the New York Botanical Garden. It was created to strategically conserve plants of Indian Himalayan Regions with a focus on the Eastern and Western Himalayas as well as the entire Gangetic Plains.
Above all, the PRFH is universally acknowledged for its unique plant collection. Among ~14,000 herbarium sheets, it sustains Premna micrantha Schauer, Brassaiopsis ficifolia Dunn, and Sterculia euosma W.W.Sm. which have been reported for the first time from Seijosa for Flora of India. Also, Archidendron ellipticum (Blume) I.C. Nielsen, Lasianthus jackianus Wight, and Uvaria lamponga Scheff. were newly recorded for North-East India. Seventy more plants from Haryana, Delhi, and Uttarakhand have been recorded in the Herbarium.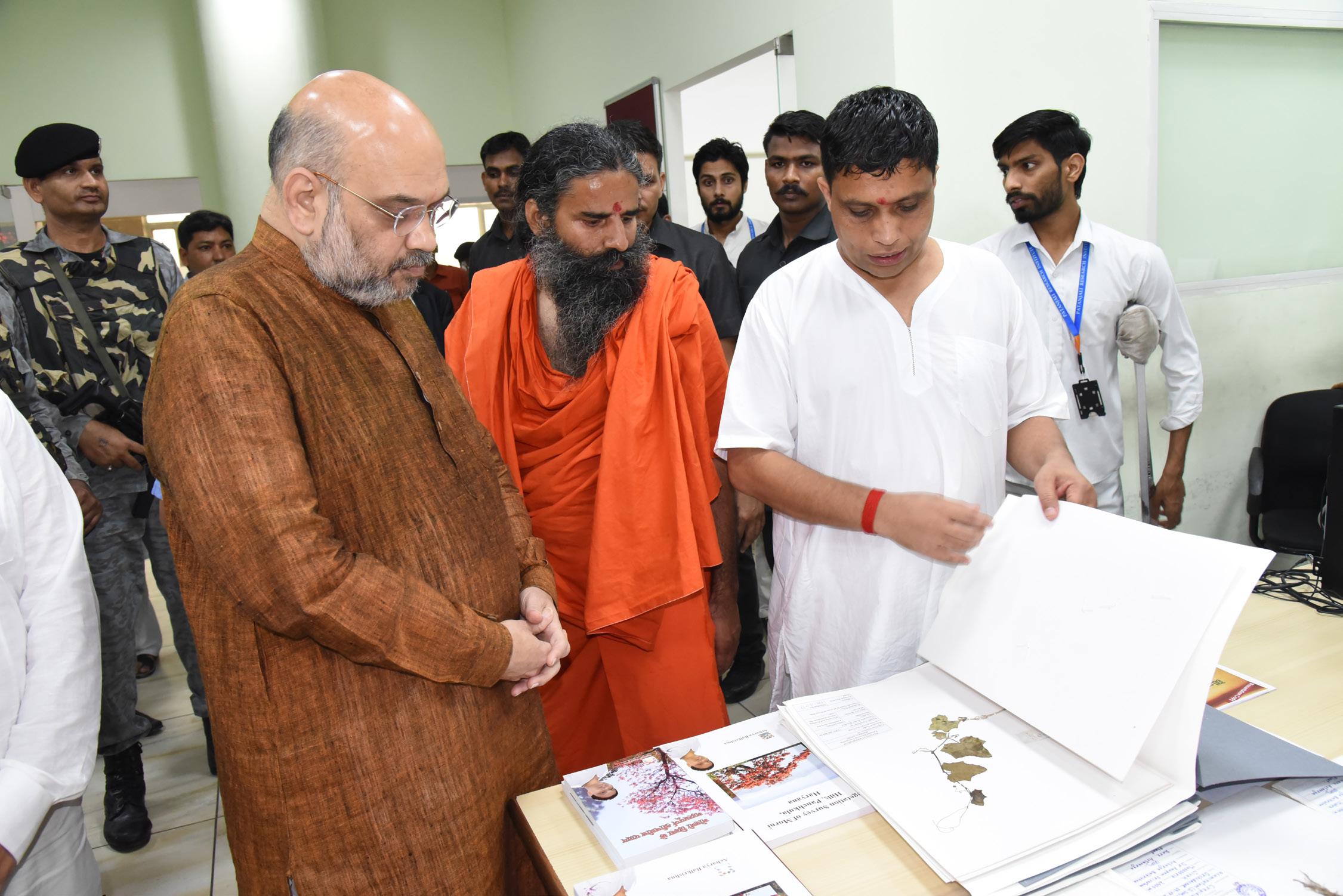 It is essential to know that plant conservation activities are inspired by "A Handbook of Field and Herbarium Methods" written by S.K. Jain and R.R. Rao (1977). Readers can go through the book to thoroughly understand every aspect of our Herbarium creation and maintenance. They can also know about more than 20 scientists listed on the Index Herbarium (New York Botanical Garden).
This sub-division has also released two books on the medicinal possibilities of Flora in Morni Hills, Haryana, and published over 50 research papers covering plant taxonomy and ethnobotany. Covering vast spaces of Indian foliage, the PRFH seeks to preserve the entirety of flora present on our land.
Our conservation efforts know no boundaries, and we are determined to build an oasis of plants for our future.
Indeed, the odds were against us, yet no great task was ever easy.
You can visit Patanjali Research Foundation, Haridwar, to explore our work and meet our team of scientists ready to answer your queries.