Analytical Services as Per NABL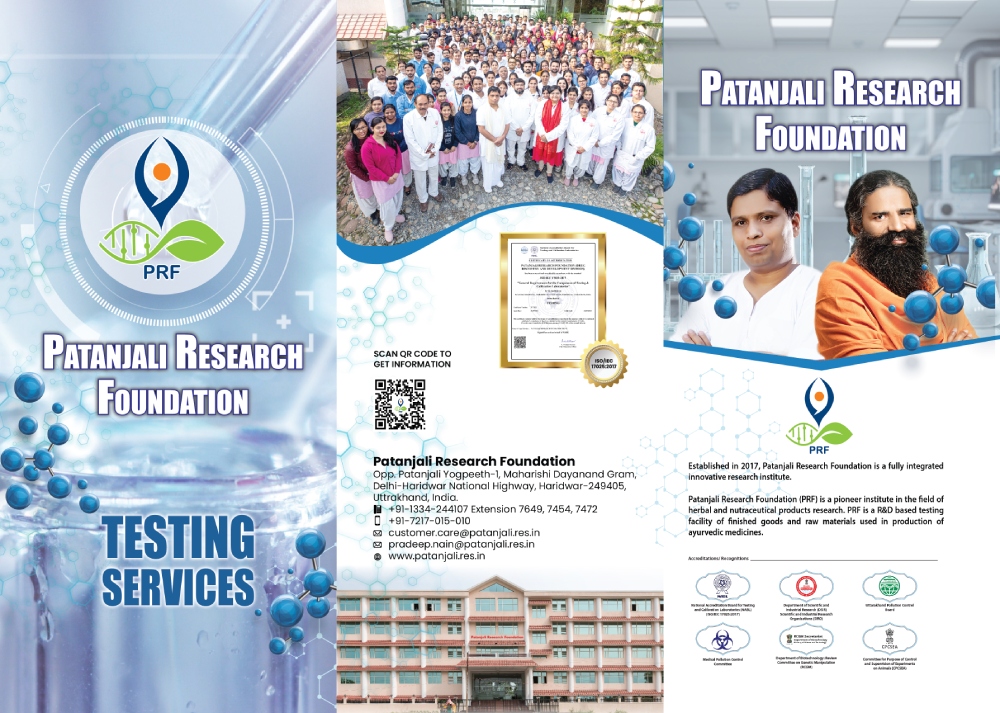 Patanjali Research Foundation (PRF) provides complete solution for testing of ayurvedic/herbal medicines, food and cosmetics to the manufacturers and their raw material supplying partners.
In addition, we also supply reference standards and customize validation studies as per ICH Q2 (RI), USP, IP and so forth.
Our Scope of Accreditation (pls see below) covers Biological and Chemical testing.
We are open for third party testing. Do contact us at customer.care@patanjali.res.in OR Phone: 1334-244107
ext 7472 OR 1334-244107 ext 7454.
Alternatively, complete the form below and send it to us.