Patanjali Research Foundation has attained yet another milestone with the worldwide recognition of its research activities by the global scientific fraternity with Acharya Balkrishna Ji in the top 2% of the scientists, published in a study from Standford University, USA and Elsevier, Europe.
We would like to express our much gratitude towards these institutes and the entire Patanjali's family for this massive achievement. We are so humbly proud of this.
In this landmark achievement, under the astute guidance of Acharya Balkrishna Ji, Patanjali has pioneered in evidence-based research on Ayurveda and Yoga, and now has been recognized among the chosen topmost in the field.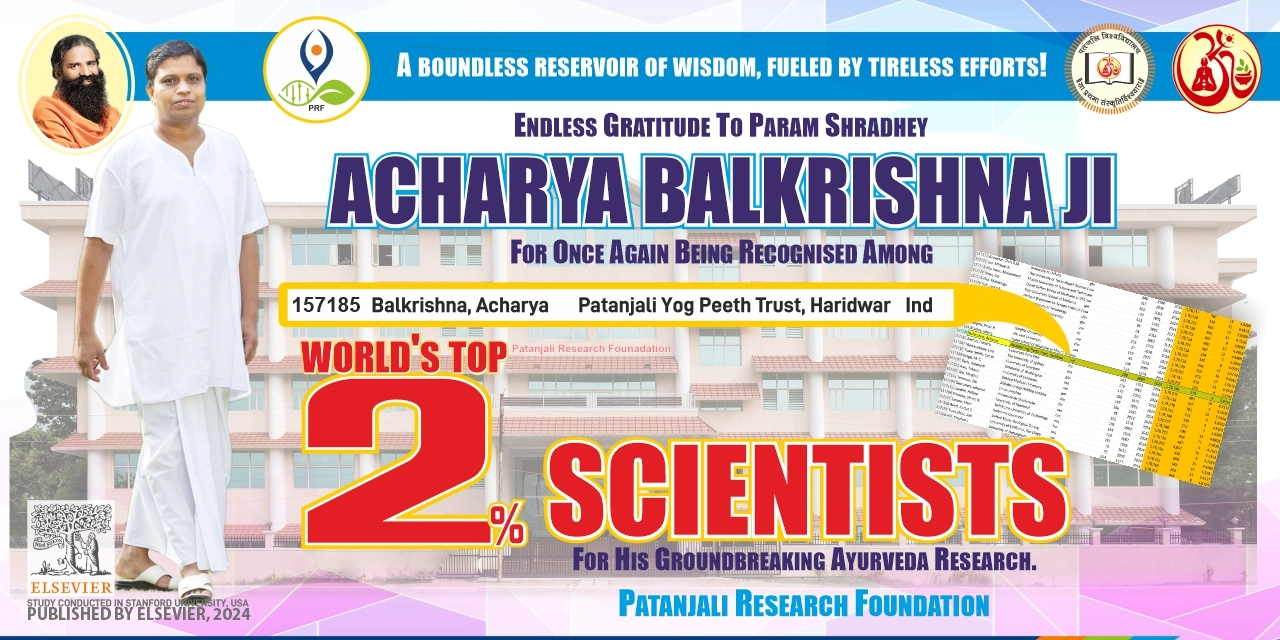 This global appreciation of the scientific validation of Yoga and Ayurveda based therapies brings the most awaited and deserving moment of pride and joy, not just to those who are engaged in Ayurveda and Yoga, but also to the entire botany-based medicine system in India and all over the world.
With the mission of scientific validation of Ayurveda and Yoga, Patanjali is the first organization to have NABH recognized two hospitals along with NABL, DSIR, CPCSEA and DBT accredited state-of-art modern laboratories.
Heartiest congratulations to all of you on this glorious occasion of global acceptance of the power of Ayurveda and Yoga.
For more information on the scientific recognition published by Stanford University and Elsevier, please see the link below:
https://elsevier.digitalcommonsdata.com/datasets/btchxktzyw/4