Chemistry Divison
Research
Chemistry Divison
Chemistry Divison
Chemistry is the fountainhead of Patanjali which is well amalgamated with richest heritage of Ayurveda to deliver quality products, globally. Our focus is to initiate exploratory research by screening of herbal raw materials and therapeutically important compounds. Chemistry section mainly includes product development & analysis of Ayurvedic Formulations, Food, Nutraceuticals & Dietary supplements.
The Laboratory is accredited by National Accreditation Board for Testing and Calibration Laboratories – ISO/IEC 17025:2017.
Chemical section is the core area where synthesis of modern as well as classical formulations along with physical & chemical analysis for traditional medicines takes place. Our laboratory is supported with Analytical department which is well equipped with sophisticated instruments best in their class, to meet the requirements for food and agricultural testing as per Food Safety norms & Regulations.
We thrive to become exceptional deliverer of quality by exploiting our highly advanced technology through a three step process: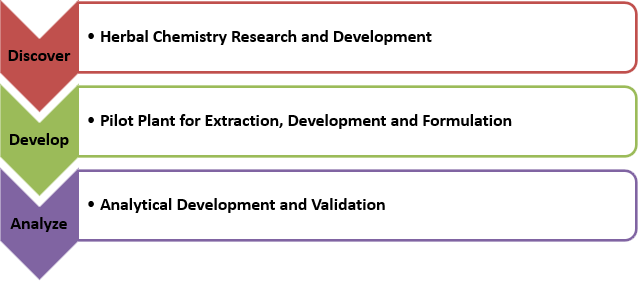 Patanjali Research Foundation (PRF) provides complete solution for testing of ayurvedic/herbal medicines, food and cosmetics to the manufacturers and their raw material supplying partners.
In addition, we also supply reference standards and customize validation studies as per ICH Q2 (RI), USP, IP and so forth.
Click HERE to find out more